< back
Earn an EAN Qualification in 2023!
Posted on 15 February 2023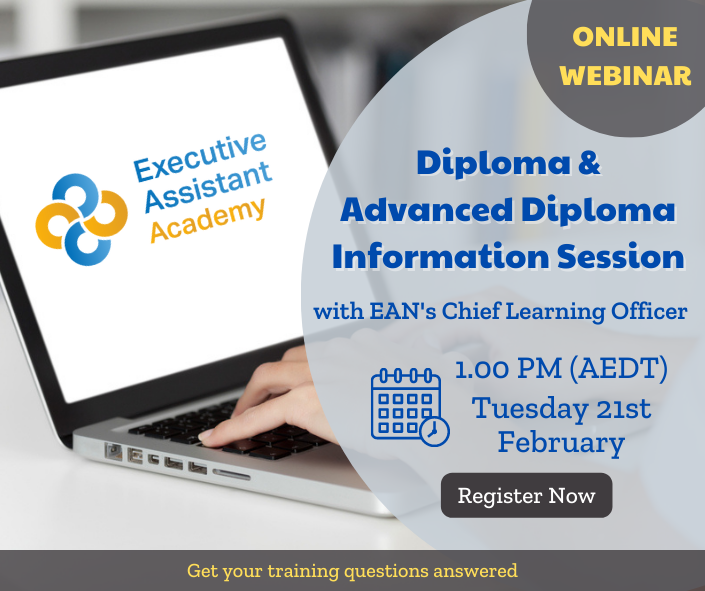 These are the only advanced business qualifications specifically designed for your role as a modern Executive Assistant.
So if you've ever thought about upgrading your skills and solidifying your career, join our webinar and learn what's involved, plus have all your questions answered.

On the webinar we will:
Look at the courses, what they include, and how they were developed.
What is expected to complete them and earn your qualification.
How a time-poor EA, with a full-time job and other commitments can complete the course.
And, answer your specific questions.
Join us on Tuesday 21st February at 1pm (AEDT).

Register Now!!