Members Only Section
This section of the website is restricted to Executive Assistant Network Members only.
If you are a Member please login. If you are not a Member but are a senior executive assistant who would like to join the Network and gain access to the Member only sections, please click on the 'Register Now' button below.
The EAN Partners page provides comprehensive details of all those companies that so graciously support the work of EAN and provide a range of comprehensive services for EAN members and their companies. Login or register for more information.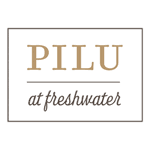 A path from the beach leads through the garden to the beach house. From the moment you set foot inside Pilu at Freshwater, Giovanni, Marilyn and their team ensure that your experience at Pilu is a memorable one. Each guest is welcomed like a returning friend. Giovanni's passion for Sardinian, and regional Italian food, and his acclaimed cooking; is matched by the award-winning service delivered by Pilu's longstanding front of house, sommeliers and wait staff, renowned across the industry for their warmth, knowledge and experience.
In addition to serving Lunch and Dinner six days, Pilu at Freshwater has several function spaces, from an intimate private room for a family celebration, to corporate cocktails and weddings in our garden, complete with a spectacular seaside backdrop.
Pilu at Freshwater opened in 2004 taking up residence in a heritage listed beach house, on the edge of Freshwater Beach. Surrounded by garden, and fitted out in Hampton's-style, Pilu at Freshwater boasts sparkling views of one of Sydney's prettiest and most secluded surf beaches.
Giovanni's philosophy lies at the heart of the restaurant; "Food, and the hospitality associated with sharing it, is integral to the Sardinian way of Life." It has also become integral to the way of life of the many Sydneysiders who visit Pilu at Freshwater, keen to enjoy Giovanni's Sardinian, and regional Italian cooking. Using locally sourced ingredients, Giovanni creates modern, contemporary Italian dishes inspired by Italy's numerous culinary regions – from Lombardy in the north to Campania in the south.
We are very proud of our long list of awards, one of which is our consistent ownership of two hats awarded by Sydney Morning Herald Good Food Guide since 2005.

Contact us!

Pilu at Freshwater
Number – 02 99383331
Email – dining@pilu.com.au
Web address – www.pilu.com.au
---