The Evolving EA
Innovative and Adaptive
Being responsive and resourceful with change - why EAs MUST
look to the future to see what they need to do today
Australia's Leading Conference Series for EAs & PAs -
July 30th & 31st 2019 - QT Canberra
14th Anniversary

of the most highly acclaimed forum for EAs & PAs in Australia
Our most interactive, hands-on, practical and challenging conference ever, with 7 major group sessions for EAs

The Evolving EA -
Innovative and Adaptive
QT Canberra 2019
Program at a glance
Day 1
Tuesday 30th July
8.30am Chairperson's Opening Remarks
8.35am Keynote Opening AddressThe Evolving EA - Innovative & Adaptive
9.05am Keynote Motivational AddressThe Innovative Mindset and the EA
9.50am Keynote Technology Speaker Examining the likely impact of Artificial Intelligence (AI) on the EA role
10.35am Morning Coffee
11.05am EA Panel Session Changing trends in workplace structure and role evolution & what can we make of current trends and how they will impact how EAs perform most effectively in their roles
11.55am Keynote Ethics & Governance SpeakerValues, Morals, Ethics and the EA Role
12.40pm Lunch
1.55pm Keynote Resilience Speaker Resilience - how to thrive in a corporate war zone
2.40pm Executive Panel SessionThe perceptive, responsive, nimble and innovative EA
3.30pm Afternoon Tea
4.00pm Keynote Wellness Speaker Mental Health and Wellness in the Workplace & and how this impacts EAs
4.40pm EA Activity WorkshopSpeed Mentoring Discussion Groups to Resolve Key Issues
5.30pm Close of Day One & Cocktail Reception Within Exhibition Area
7.00pm Gala Dinner
Day 2
Wednesday 31st July
8.15am Chairperson's Opening Remarks
8.20am Keynote Productivity SpeakerEmail productivity and management - simple rules and techniques to increase EA and executive effectiveness
9.05am Keynote Featuring EA Panel DiscussionSee the Future of EAs - That are Rocking the Shifting Models!
10.25am Morning Coffee
10.55am EA Panel Discussion The Indispensable and Invaluable EA
11.45am Executive Panel DiscussionThe EA of the Future
12.35pm Lunch
1.50pm EA Activity Workshop Lego Serious Play Workshop â?? How to break habits and think innovatively
2.50pm Break
2.55pm Keynote Social Media PresentationMaking social media work for you and your executive
3.40pm Closing Keynote PresentationCollaborating to Win
4.25pm Close of Conference

The Evolving EA -
Innovative and Adaptive
QT Canberra 2019
Day 1 July 30th
8.30am Chairperson's Opening Remarks
8.35am Keynote Opening AddressThe Evolving EA - Innovative & AdaptiveWe all operate in rapidly changing workplaces with rapidly changing external business and governmental environments as a result of technological advances plus numerous and constantly evolving communication options. These are having enormous impacts on today's EAs and the partnerships they have with their executives. The approach and mindset the EA needs to deal with these, so that they act in the best interests of their executive and broader organisation, is the subject of our opening address and will set the agenda for the next two days of this conference. Topics and issues to be considered include;
Different influencers of change and the impact each will have & just how important are these and what will the effect on the EA role be?
The approach and mindset required to be able to cope with, and then manage, what is happening
Will there be a realignment of the EA and executive partnership?
What new skills will be needed to remain relevant and how will these be acquired?
How do you keep up to speed with constantly evolving change and how can this be incorporated into your routine to make your life easier and more productive?
Focussing on experiences from overseas & what progressive EAs need to do to stop their role being marginalised or rolled back
Jonathan McIlroyExecutive Director, Education and LearningExecutive Assistant Academy
9.05am Keynote Motivational AddressThe Innovative Mindset and the EA
Adjectives used to describe innovators often include; revolutionary, imaginative, problem finders, empathetic, risk takers, networked, observant, creative, resilient, reflective and many, many more besides. In this keynote you will look at what EAs can learn from someone who has taken a new idea, concept, program or approach &a made it succeed.
Her "lightbulb" moment & what the motivations or catalysts for this were
How she overcame resistance and pushback to cut through and make it a success
There are always doubts and fears to overcome & what were they and what approach was deployed
Lessons learned from the experience and the message from her journey that can help all of us as we move forward in our organisations
Why an innovative mindset is important for everyone in business
Federico ReEntrepreneurship Coach / Startup Consultant / Business Journalist
9.50am Keynote Technology Speaker Examining the likely impact of Artificial Intelligence (AI) on the EA role
The growing importance and presence of Artificial Intelligence and its penetration into the workplace is impacting on the roles and type of work people are performing and will be performing in the future. This presentation will look at how this development, and perhaps intrusion, could impact on the EA role and their future. Many organisations are hoping AI will help them reduce staff numbers and lower costs, but could that be the case with EA roles? Global trends are already seeing the EA roll rolled back because of technological changes. But what will it truly mean for EAs?
How will AI impact businesses and how employees in general will operate in the future?
How AI will enhance some of the processes and tasks which will lead to greater efficiencies and productivity in the task-oriented aspects of the EA role
Will AI give the EA more opportunity to focus their energies on areas such as:

Building networks in the organization
Managing and developing relationships
Acting as the Corporate Thermometer for their executive
Improving interactions with other EAs and stakeholders, particularly those who operate in the senior executive areas
Developing and improving the EA skill base in assisting with projects and related tasks

Will AI be as successful in replicating the interactions between EAs and their executives, especially the trust dynamic and the EAs ability to determine what is urgent, not urgent and, at times, irrelevant?
How will AI deal with the great Emotional Intelligence strengths of EAs and their ability to embrace or display the notions of empathy, mood reading and body language interpretation?
Often external factors are present and are a major influence on behaviour and actions. How good will AI ever be at interpreting these, particularly if they are current and unforeseen
Craig RispinInternationally Renowned Futurist and Keynote SpeakerThe Future Trends Group
10.35am Morning Coffee

The Evolving EA -
Innovative and Adaptive
QT Canberra 2019
Day 1 July 30th
11.05am EA Panel SessionChanging trends in workplace structure and role evolution & what can we make of current trends and how they will impact how EAs perform most effectively in their rolesThe traditional workplace, as we know it, is changing. Flatter management structures and different chains of communication, increased openness, less formality and a greater reliance on technology have all had their place in organisational ethos change. In the first part of the panel we will examine different workplace changes and their impact on the functioning of the EA role, as well as the impact on management and the wider business. Areas of discussion will include Activity Based Workplaces, Hot Desking, Flexi Working, Remote EAs and Virtual EAs. In the second part of the panel we will examine the rationalisation of the role in many organisations due to perceived efficiency gains that result from technological changes and new management capabilities which have seen many EAs reporting to two or more executives. Then we will look at the impact this has on the level of support EAs can deliver. As an EA, even if many of these changes haven't impacted you and your organisation yet, there is a strong chance they will in the future, so this is a vital panel for EAs to consider.
Part 1 -
Workplace changes
Investigating what EAs can do to make office and workplace changes like these more effective
Considering the impact on EA and executive partnership dynamics and options for new paradigms, road rules and ways of working
Can and should EAs advise against changes they perceive to be detrimental to their role in supporting their executive(s)?
Part 2 - Working for more than one Executive
Coping with different management styles
The skills needed for this situation, particularly when dealing with very different personalities
Being impartial and maintaining your professionalism
Moderator:David ThomsonManager, Education & TrainingExecutive Assistant Academy
Riitta PalasrinneSenior Executive AssistantMinerals Council of Australia
Kristy SempleExecutive AssistantPricewaterhouseCoopers
Alexas McLeodExecutive Assistant to Deputy Secretary, Indo-Pacific GroupDepartment of Foreign Affairs and Trade
Casi WebberExecutive Assistant to Deputy Ombudsman and Executive Assistant to Principal AdvisorAustralian Small Business & Family Enterprise Ombudsman
Hannie BottExecutive Assistant to DirectorRecruiting Services Defence Force Recruiting
11.55am Keynote Ethics & Governance Speaker Values, Morals, Ethics and the EA Role
The values of an organisation are what support the vision and shape the culture in order to enable an organisation to achieve its overall mission. They are the overall principals and beliefs of the company, in essence, its philosophy of how to be.Values, and by extension culture, are what drive corporate behaviour, and this is where governance comes into play. Corporate governance is about the rules, policies, systems and processes
that govern how authority is exercised and maintained in an organisation, and how this interplay affects the relationship between executive management and shareholders. Right now, executive and management behaviour to under the spotlight like never before and this trend will only continue. Our speaker is an expert in this field and will share with you the implications of values and good corporate governance, as well as provide guidance on the EAs role in this complex and often controversial area.
The areas an EA needs to be concerned with and aware of
Making a call when you see transgressions, when your judgement is questioned and the whistle-blower situation
The notion of trust in both individuals and the organization - why this is important and what does trust look like in the real world to customers, clients and other stakeholders
Dealing with media in certain circumstances
The impact on your personal well-being in delicate situations
Phillip A. JonesDirector, Two Degrees Group
12.40pm Lunch
1.55pm Keynote Resilience SpeakerResilience - how to thrive in a corporate war zoneToday's business environment climate has a focus on cost reductions, driving greater efficiencies and ensuring positive stakeholder reactions. This leads to executives continually examining ways to change their organisation's strategies and approach plus their own personal approach and style of management which often impacts directly on all employees, sometimes leading to unintended consequences and, at times, a climate of uncertainty.

The Evolving EA -
Innovative and Adaptive
QT Canberra 2019
Day 1 July 30th
Why these types of circumstances often test employee resolve, impact interactions with others and may lead to difficult situations
Strategies for dealing with difficult situations and difficult people
A toxic work culture - what does this look like and what is the impact on everyone?
Dealing with colleagues and executives trying to undermine each other to score points and gain a perceived advantage, no matter how false this may be
The role of emotional intelligence for the EA in coping with these circumstances
The EA and their executive in this climate - how do you handle this and what is the best approach?
Sally DooleyProfessional Facilitator, Speaker, Executive Coach
2.40pm Executive Panel SessionThe perceptive, responsive, nimble and innovative EAWith changes in technology, organizational structure and resulting management approaches frequently occurring in organisations, today's EA needs to be agile, adaptive and, at times, able to innovate to respond to specific issues and challenges at a moment's notice.This executive panel session will examine how the EA role is changing, what the impacts of this are and what new skills will be necessary to ensure relevance and, at times, survival.
Examining different ways of working and the relationship and communication style changes that occur as a result
Investigating the impact of change on productivity and efficiency
Assessing potential impacts and changes in culture and communication
What works and what doesn't - focussing on how to manage access to your executives in the new environment and using technology to your advantage
Moderator:Robert TaylorSenior ConsultantExecutive Assistant Academy
Adrian KingPartnerPricewaterhouseCoopers
Barnie van WykChief Executive OfficerSt Vincent de Paul Society, Canberra/Goulburn
Jonathan SmithersChief Executive OfficerLaw Council of Australia
Suzanne SchultzACT ManagerAustralian Institute of Company Directors
Trent RawlingsChief Operating OfficerGeoscience Australia
3.30pm Afternoon Tea
4.00pm Keynote Wellness Speaker Mental health and wellness in the workplace - and how this impacts EAs Mental health concerns for staff have never been more at the forefront of management consciousness. Almost all major studies investigating workplace change have elements focussed on employee mental well-being Even Activity Based Working is being investigated for any negative impacts in this regard. So, it is important for workplaces to engage in activities and practices to provide avenues and approaches for employees to participate in education, programs and discussions concerning mental health and well-being in their workplace. In this presentation our speaker will discuss why mental health is important, what it means, what issues are part of this, and how it may concern EAs and the people you work with.
What are the major mental health issues and what impact do they have on the workplace in Australia?
Maintaining life balance to build resilience and deal with stress
Dealing with bullying and harassment in the workplace - what to do if it involves your executive or their direct reports
Heidi DeningKeynote Speaker and Global Advisor
4.40pm EA Activity WorkshopSpeed mentoring discussion groups to resolve key issuesIn this interactive workshop activity with all EAs (a bit like speed networking with more defined objectives and outcomes), working in groups at each table, and facilitated by a senior pre-selected EA per group, delegates will learn techniques to help them quickly identify issues of concern for colleagues and peers and tips on how to quickly brainstorm to find solutions. Focussed on helping to develop an innovative and agile mindset, and moving people from being problem focussed to solution focussed, discussions will focus around:
What are the key issues or challenges facing members of the group - the current, the common and the uncommon
Identifying issues or challenges that might be readily resolved
Examining more complex issues and focussing on what groups might do to resolve those in the future
s
5.30pm Close of Day One - Cocktail Reception
7.00pm Gala Dinner

The Evolving EA -
Innovative and Adaptive
QT Canberra 2019
Day 2 July 31st
8.15am Chairperson's Opening Remarks
8.20am Keynote Productivity Speaker Email productivity and management - simple rules and techniques to increase EA and executive effectiveness There are 3 key strategies needed to get control of the inbox and master incoming e-mail and its demands. This presentation explores how to quickly implement these so you have more time, radically improve workplace productivity and increase communication effectiveness. You will learn how to:
Get a grip on e-mail overload
Gain more control of your inbox and that of your executive
Speed up email replies and processing
Instantly clarify and manage each email when collaborating with your executive
Increase attention and energy for the important priorities of your role
Steuart Snooks Chief Executive OfficerSolutions for Success
9.05am Keynote Featuring EA Panel DiscussionSee the future of EAs - that are rocking the shifting modelsOrganistation models and structures are changing quickly. Many organisations are global, collaboration rules, and the reporting lines are tangled or just flat. Many organisations are asking if they have the correct business org chart for the future.According to our Chair for this session, Futurist Craig Rispin, this change has been predicted for decades by his community - and he plans to explain the shift to different business models.
Plus Craig will lead a thought-provoking panel of EAs that work in these existing, new and next models - and how they rock their work every day.If you want to see the future, steal ideas to help you and have your mind blown - this session is for you.
Learn about the shifts in business models around the world
See what that means for EAs and work teams
Hear from EAs working in other models
Steal ideas from other models ahead of yours
Get back ideas from others that are behind you too
Moderator:Craig RispinInternationally Renowned Futurist and Keynote SpeakerThe Future Trends Group
EA Panelists TBC
10.25am Morning Coffee
10.55am EA Panel Discussion The Indispensable and Invaluable EAMany executives do not understand, or are misinformed about, what an EA does and how integral they are to the smooth operation of their office, business unit, department, and the entire organization. Imagine what would happen at your workplace if a number of you did not turn up for work for a period - it is fair to say your executives would be somewhat lost and not able to perform at their peak. However, we continually hear about organizations that are reducing the number of EAs they have and reassigning one EA to multiple executives in the interests of efficiency, head count targets and cost-saving. Our panel will share with you their insights and experiences into how an EA can bullet-proof their career and position themselves as an invaluable asset in their role.
Why are some organisations rationalising the EA role and having EAs support many executives whilst others are increasing the scope of the EA role when working one on one?
Skills you can use to position yourself and what new ones should be considered
Dealing with obstacles that may be placed in the way and how to overcome these
Guaranteeing your role will be needed and what steps you can take to achieve this
Examining why many EAs stretch their roles to embrace projects in conjunction with their executive's responsibilities to enhance their career and gain additional expertise
Moderator:David ThomsonManager, Education & TrainingExecutive Assistant Academy
Andrea StewartExecutive Assistant to Executive Director Shared Services<, Chief MinisterTreasury and Economic Development Directorate, ACT Government
Alyssa BroombyExecutive Assistant to Chief Executive OfficerDigital Transformation Agency, Australia Government
Jamie IssacsonExecutive Assistant to Chief Information OfficerACT Health Directorate
Robbie EasonExecutive Assistant to The Assistant Secretary, People, Policy & Employment ConditionsDEpartment of Defence
Cathryn RodriguezExecutive Assistant, Office of the Director, Dr Brendan NelsonAustralian War Memorial

The Evolving EA -
Innovative and Adaptive
QT Canberra 2019
Day 2 July 31st
11.45am Executive Panel Discussion The EA of the futureEAs and the organizations they work for will need to embrace technology to stay relevant. It is clear it will play an important part in the future for the EA in areas such as cloud-based applications, social media, and website and data management. Also, advances in AI and Machine Learning will be a big driver behind many of the changes that are expected in the automation space. Although this phenomenon may result in the EA being relieved of some of the current tasks they perform, there is still a growing need for the human touch and for the skills that only people possess. A large part of this is the increase in the demand for EAs to have a deeper understanding of their executive's role, what the organization expects from them and how the EA can contribute to the attainment of these objectives or result areas.
Why are some organisations rationalising the EA role and having EAs support many executives whilst others are increasing the scope of the EA role when working one on one?
Skills needed to remain relevant and of value to an organization
Changing expectations of what an Executive will want from the EA position
What can an EA do to embrace future needs of the workplace in a positive manner, in terms of both practical approaches and upskilling - what is best?
Working with your executive to understand their role and the expectations of the organization of them and working with them to achieve this
Becoming involved in any changes in organizations - what unique insights and learnings can you offer and how do you stay ahead of any disruptions
Moderator: Robert TaylorSenior ConsultantExecutive Assistant Academy
Monica PendersChief Executive OfficerScreen Canberra
Dr Raechel JohnsHead of School of ManagementUniversity of Canberra
Sarah LoweDirector of Recruiting Services, Defence Force RecruitingManpowerGroup Australia
Lucy PooleHead of APS MYGov and Government Digital ExperiencesDigital Transformation Agency
12.35pm Lunch
1.50pm EA Activity WorkshopLego Serious Play Workshop - How to break habits and think innovativelyActing proactively and taking a lead in helping to manage not just the office of your executive, but also their key team and stakeholder relationships, and acting as the facilitator of best outcomes for the whole team and broader organisation, whilst also embracing change, needs EAs who are prepared to think and act differently. This workshop helps EAs learn to be creative and work collaboratively to attain shared goals and objectives & think on their feet!! Workshop participants leave with skills to communicate
more effectively, to engage their imagination more readily, and to approach their work with increased confidence, commitment and insight.
Engage your auditory and kinaesthetic skills - focus on learning and listening in a process where all participants have a voice
Explore the relationships and connections between people and their world
Observe different team and individual dynamics
Explore various hypothetical scenarios, situations and outcomes
Appreciate how to work in an environment where there is a genuine free and honest exchange of opinion
Learn how to be able to see things through the eyes of your colleagues and have them view the same situation through yours
2.40pm Break
2.55pm Keynote Social Media PresentationMaking social media work for you & and your executive Whether you love it or hate it, or indeed whether your executive loves it or hates it, social media is now a reality of the world we all live in and operate in within our organisations. The real issue at stake is whether you can make it work for you and your executive in a positive manner, and if nothing else, ensure it is never in a negative manner. In this session we will look at the do's and don'ts of social media and get tips into what you can do to ensure you and your executive have more positive experiences with it.

The Evolving EA -
Innovative and Adaptive
QT Canberra 2019
Day 2 July 31st
Choosing social mediums that play to your respective strengths be that writing, video or sharp commentary
Making sure what you post is always relevant to the audience
How social media can help you stay ahead of the news cycle and help control perception
How to use social media in a crisis
Social media as a staff engagement tool
Social media as a staff hiring tool
Social media as a sales and marketing tool
Catriona PollardInternationally Renowned Keynote Speaker and Founder & Chief Executive OfficerCP Communications
3.30pm Closing Keynote PresentationCollaborating to WinIn order to deal with issues and problems, both the common place ones of today and the big ones that may be lurking on the horizon, not to mention what might also be looming opportunities, EAs need to be able to work together and with their executives and teams to identify problems, work together to innovate solutions and then collaborate to take it home and win. Earlier in the conference we will have dealt with the first two of those challenges, working in groups, in this sensational closing keynote, one of Australia's most famous adventurers and leading keynote speakers, who has delivered talks in over 18 countries, will show you exactly why collaboration is the key to every success in an organisation.
Why effective collaboration is the most important element of success, whether you're striving to grow a company or you're voyaging across an ocean or tundra
Identify and learn the critical steps in creating a tribe that is aligned and working together
Learn why a tribe that supports each other never puts personal ambition and success over that of the organisation
Be enthralled as you uncover why the ultimate organisational culture is founded on collaboration
Andrew MatthewsInternational Speaker & Bestselling Author
4.15pm Close of Conference
Amazing conference with fantastic and relevant content for new or experienced EAs! It was my third year attending and I can't wait for next year already!
Marie Purchase
ANZ

This was my first time at the conference and all I can say is that it was an outstanding event. I learnt so much from the speakers and panels. The exhibition was also very useful, and I took lots of information to share with my various teams.
Sandra Kearns
TransGrid

This was my first EA Conference and hopefully won't be my last. A great line-up of speakers and the EA & Exec panellists were just as amazing. Learned a lot of relevant information and will take that back to the office and put into practice.
Suzie Manoly
First State Super


The Evolving EA -
Innovative and Adaptive
QT Canberra 2019
Senior Executives
confirmed as participating at this event include: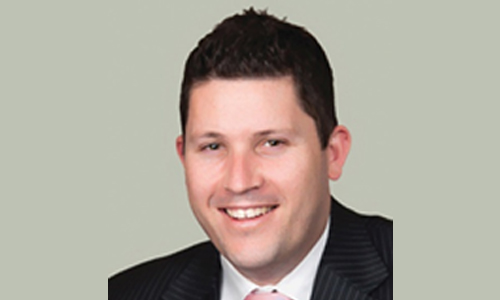 Adrian King
Partner, PricewaterhouseCoopers
Adrian King is a Partner within the Assurance business of PwC and has worked with the Firm since 2002. He is married to Clare, a public health physician and they have two kids who keep their diaries well and truly full. Adrian is also a Board Member and Treasurer of Havelock Housing Association. Adrian also wouldn't be where he is today (probably literally) if it were not for the work and support of a number of amazing EA's over the years.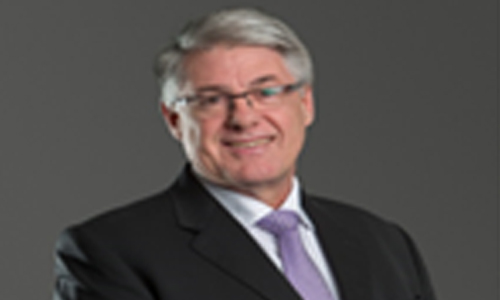 Barnie van Wyk
Chief Executive Officer, St Vincent de Paul Society Canberra/Goulburn
Barnie van Wyk has 22 years of Board and professional experience in governance, strategic change management, business, risk management, sales and financial management in the Private, Public and Not for Profit Sectors as Managing Director of CEO. He holds qualifications in law, finance and accounting and is a Fellow of the Australian Institute of Company Directors.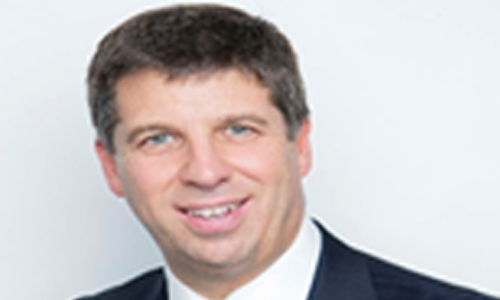 Jonathan Smithers
Chief Executive Officer, Law Council of Australia
Jonathan Smithers is the Chief Executive Officer of the Law Council of Australia. The Law Council is the peak national body representing over 65,000 lawyers across all the State and Territories. He joined in September 2016, directly after completing his term as President of the Law Society of England & Wales.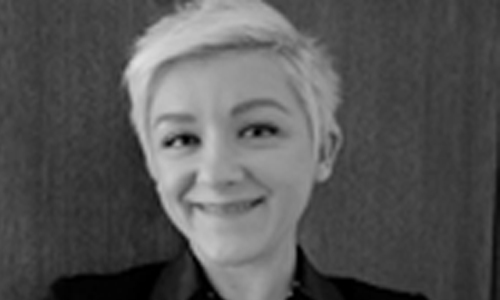 Lucy Poole
Head of APS MyGov and Government Digital Experience, Digital Transformation Agency
Lucy Poole is the Head of myGov and government digital experience at the Digital Transformation Agency. In this role, Lucy is responsible for improving digital service delivery. Prior to joining the DTA, Lucy held senior roles at the Department of Prime Minister and Cabinet and the Australian Public Service Commission where she led business transformation to support a high performing, productive and innovative APS. Lucy has experience across a range of sectors including the private sector, Australian federal and state governments, and UK civil service.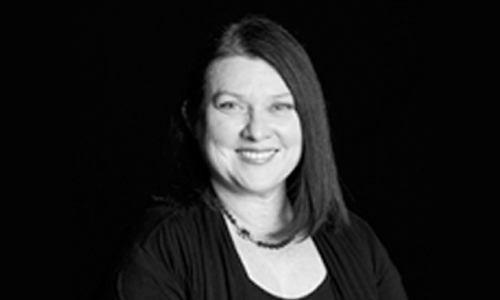 Monica Penders
Chief Executive Officer, Screen Canberra
Monica is currently the CEO of Screen Canberra the office of film TV and digital media. She has had a varied career from film producing, pr, advertising and project management in a variety of industries and worked around the world - New York, London and Hungary.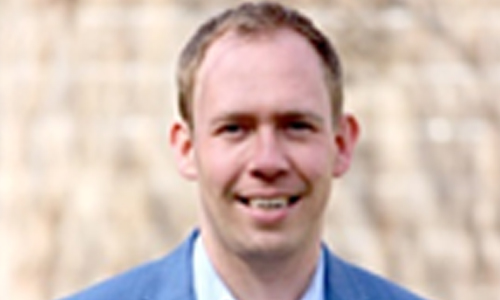 Nick Tebbey
National Executive Officer, Relationships Australia
Nick Tebbey is the National Executive Officer of the Relationships Australia. With over a decade of legal practice, Nick has worked for a number of years in the social sector, including most recently as CEO of the Settlement Council of Australia, the peak body for the Australian organisations working to ensure the best possible outcomes for migrants and refugees settling in Australia.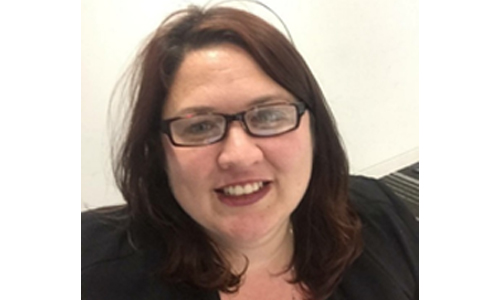 Dr Raechel Johns
Head of School of Management, University of Canberra
Dr Raechel Johns is an Associate Professor in Marketing and the Head of the School of Business at the University of Canberra. Her research interests relate to service management - technology use, customer wellbeing and value. Raechel is widely published and consults in all service management areas.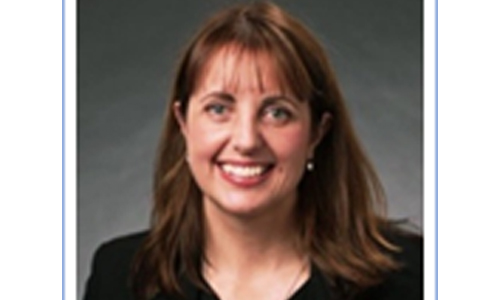 Sarah Lowe
Director of Recruiting Services, Defence Force Recruiting, ManpowerGroup Australia
Sarah is a professional recruiter specialising in complex, high volume recruitment contracts across both public and private sectors. In 2012, Sarah joined ManpowerGroup Australia as a National Recruiting Manager for Defence Force Recruiting(DFR) - a collaborative partnership between ManpowerGroup Australia and the Australian Defence Force (ADF). In 2019 Sarah was promoted to the role of Director of Recruiting Services, Defence Force Recruiting. In this role Sarah is responsible for leading all aspects of the DFR contract on behalf of ManpowerGroup.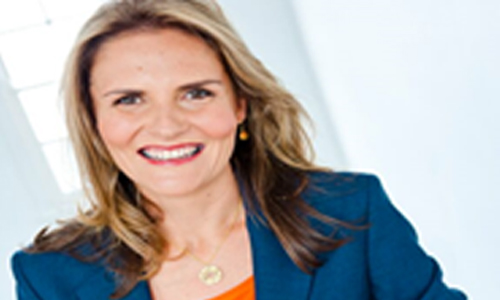 Suzanne Schultz
ACT Manager, Australian Institute of Company Directors
As an organisational leader Suzanne has worked in the state and Australian public sector, not for profit community sector, medium and large private businesses. She is an Organisational Psychologist, Board Director and mentor with a keen interest in supporting learning and development in the workplace.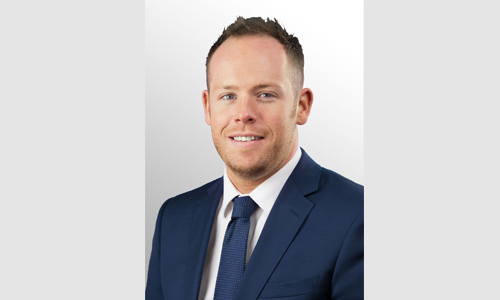 Trent Rawlings
Chief Operating Officer, Geoscience Australia
Trent Rawlings is responsible for Finance and Human Resources, Governance and Risk, Communications, Building Services, Business Engagement and Improvement, commodity ICT Services and Security. Prior to joining Geoscience Australia Trent was a General Manager of the Entrepreneurs' Infrastructure Programm at the Department of Industry, Innovation and Science. Previously Trent led the department's facilities management, security, business continuity, parliamentary and ministerial services, the programme management office and information management.

The Evolving EA -
Innovative and Adaptive
QT Canberra 2019
Coaches, Trainers and Consultants
confirmed as participating at this event include: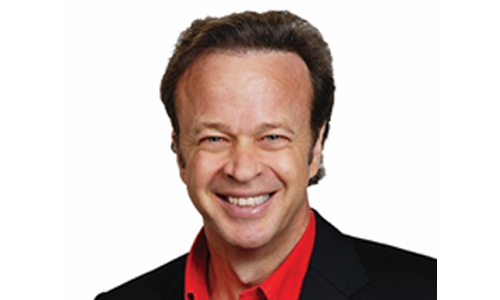 Andrew Matthews
International Speaker & Bestselling Author
Andrew Matthews is an international speaker on happiness and enjoying work. He has addressed over a thousand international corporations. Andrew's books, including "Being Happy" and "Follow Your Heart" have sold over over 7 million copies in 43 languages in 70 countries. Andrew has made over 5,000 radio and TV appearances on 5 continents.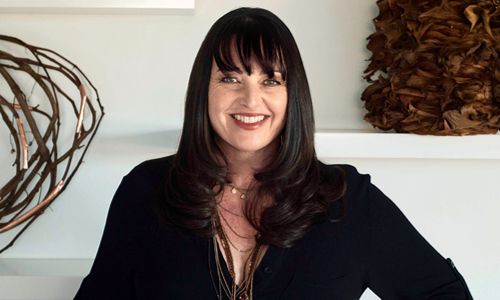 Catriona Pollard
Internationally Renowned Keynote Speaker and Founder & Chief Executive Officer, CP Communications
Catriona Pollard is one of Australia's most dynamic and inspiring presenters. Her insights into marketing, communications and social media never fail to enlighten, entertain and inspire audiences. As a highly regarded expert, author, speaker and CEO, Catriona has helped thousands of people use PR and social media to grow their business, and inspire them to take action.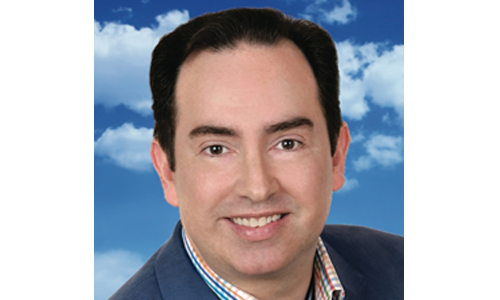 Craig Rispin
Internationally Renowned Futurist and Keynote Speaker, The Future Trends Group
Craig Rispin is a Business Futurist and Innovation Expert with expertise in emerging business, people and technology trends & and how companies can profit from them. Craig has over 20 years experience working where the future has been created & with some of the most innovative companies in the world in the IT, consumer electronics, internet and broadcasting industries. He is an award-winning speaker and has addressed audiences as large as 16,000 people on 5 continents and has consulted with CEOs of leading companies worldwide. He is also the World's Highest Rated Keynote Speaker on LinkedIn with over 500 recommendations.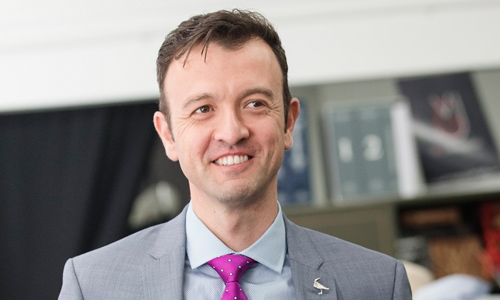 Federico Re
Entrepreneurship Coach / Startup Consultant / Business Journalist
For over two decades, Federico Re has built his reputation as an entrepreneurship coach, motivational speaker, journalist, and business writer. He is the founder of "Creative Entrepreneurs", a Melbourne coaching practice tailored for aspiring entrepreneurs, SME business owners and CEO's. He is also the host of "InspireTalk", a disruptive TV show showcasing the success stories of world-class business leaders. Federico was trained at the 'Branson Centre of Entrepreneurship' in South Africa, and is featured on a number of high profile magazines, on subjects relating to entrepreneurship, leadership, innovation, technology, and education.
David Thomson
Manager, Education & Training, Executive Assistant Academy
David has a unique mix of training, facilitation, instructional design and coaching skills at all levels combined with over 18 years of strategic business and sales experience. Throughout his career he has worked across a wide range of industry sectors with large corporates, small to medium businesses and within the public sector.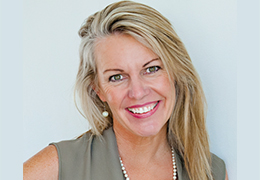 Heidi Dening
Keynote Speaker and Global Advisor
Heidi Dening, CEO of Workable Wellness is a sought-after keynote speaker, award-winning business owner, and author of a self-leadership book Her Middle Name Is Courage. She is the only Australian to be selected for a global advisory position with IWBI about how our workplaces impact our mental health, and the influence this has on our cognitive ability and performance.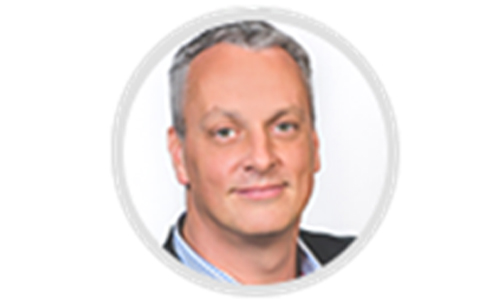 Jonathan McIlroy
Executive Director, Education and Training, Executive Assistant Academy
Jonathan has over 20 years' experience in senior management and executive positions and has worked in industries as diverse as banking and finance, education and training, events management and even politics before co-founding Executive Assistant Network.
Robert Taylor
Senior Consultant, Executive Assistant Academy
Robert has over 25 years of experience in sales, marketing, business management & training combined with owning & operating own business in the exhibition events sector and holds tertiary qualifications in Economics, Marketing & Training. He has worked in a variety of roles for global corporations, SME's & training organizations in both Australia & overseas.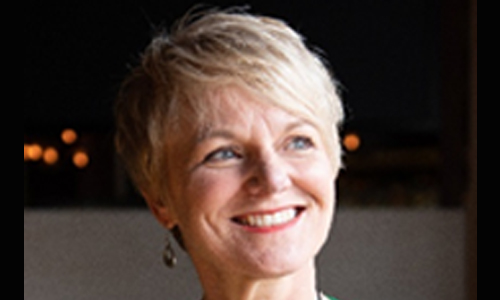 Sally Dooley
Professional Facilitator, Speaker, Executive Coach
Over twenty years, Sally has worked with thousands of leaders and individuals in government, private and community sectors, specialising in a wide range of leadership, people management and personal development areas. Sally has a Masters in Training and Development, is an international best selling author and TEDx speaker and speaker coach.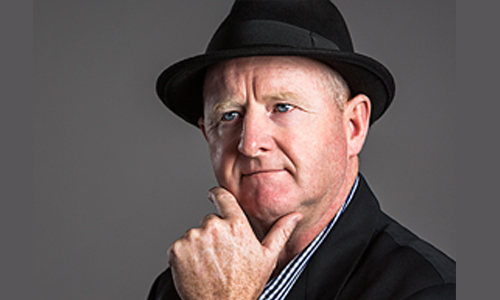 Steuart Snooks
Chief Executive Officer, Solutions for Success
Steuart Snooks is an E-mail & Workplace Productivity Expert who works with senior executives and their assistants who are seeking practical, effective and affordable solutions to the relentless demands of email and the workload it delivers. He has over 20 years' experience in researching and developing best practices for managing email and restoring it to its rightful place as a powerful tool to facilitate improved workplace and personal productivity. What he teaches can change the way you work . . . forever!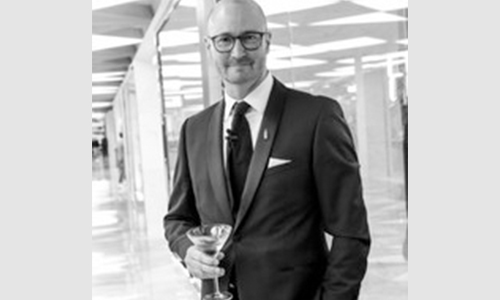 Phillip A. Jones
Director, Two Degrees Group
Phillip Jones has over 20 years as a consultant specialising in strategy ,culture and stakeholder engagement, with highly developed facilitator skills. He has also been contracted to provide strategic advice and support to SES in the role of Executive Officer in a large Commonwealth Department. His clients have included the Department of Social Services, the Australian National Botanic Gardens, the Department of Finance, Canberra Institute of Technology and the Pharmacy Guild of Australia.

The Evolving EA -
Innovative and Adaptive
QT Canberra 2019
Senior EAs & PAs
confirmed as participating at this event include: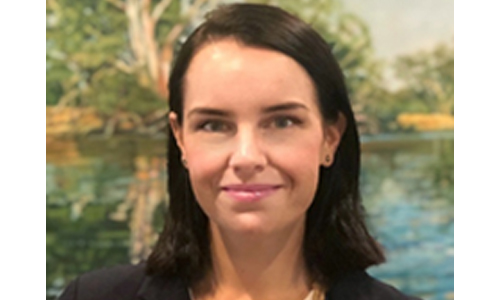 Alexas Mcleod
Executive Assistant to Deputy Secretary, Indo-Pacific Group, Department of Foreign Affairs and Trade
Alexas McLeod is the Executive Assistant to the Deputy Secretary for the Indo-Pacific Group at the Department of Foreign Affairs and Trade. She joined the Department in 2010 and has over 15 years' experience in administrative roles. Alexas has Diplomas in Administration, Event and Hospitality Management and is currently studying with Curtin University, doing a Bachelor of Arts in Digital Design.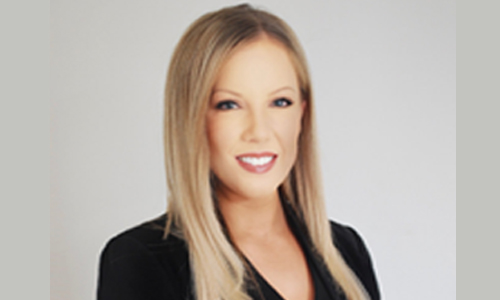 Alyssa Broomby
Executive Assistant to the Chief Executive Officer, Digital Transformation Agency, Australian Government
Alyssa is a passionate and motivated Executive Assistant with experience across the Australian Government. As well as keeping her executives organised and prioritised, Alyssa achieves outcomes by fostering collaboration with key stakeholders, and providing leadership in times of uncertainty and change. These attributes are key to Alyssa's success in a fast paced, highly autonomous role.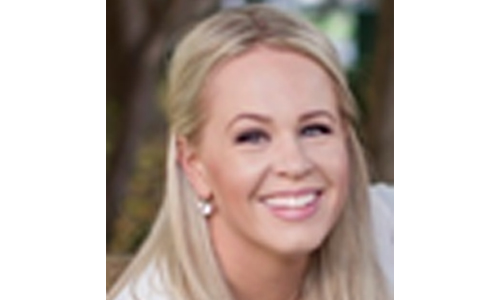 Andrea Stewart
Executive Assistant to Executive Director Shared Services, Chief Minister, Treasury and Economic Development Directorate, ACT Government
Andrea has had experience in both the public and private sector working in a variety of administration, event planning and sales and marketing roles. Beginning her Public Service career in the Department of Health working with various Executives across the organisation, and more recently commencing a role as the Executive Assistant to the Executive Director of Shared Services, within the Chief Minister Treasury and Economic Development Directorate.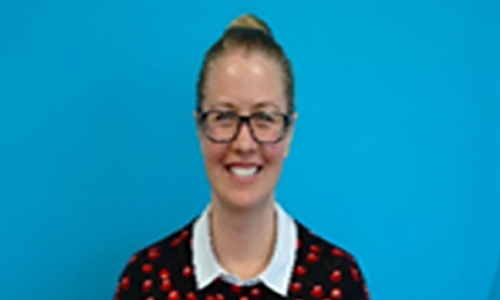 Casi Weber
Executive Assistant to Deputy Ombudsman and Executive Assistant to Principal Advisor, Australian Small Business and Family Enterprise Ombudsman
Casi Weber works as an Executive Assistant at the Australian Small Business and Family Enterprise Ombudsman, assisting two senior executives. Casi has 20 years' experience working in areas including hospitality, health, administration and finance and prior to her Executive Assistant role she was a self-employed massage therapist for 13 years.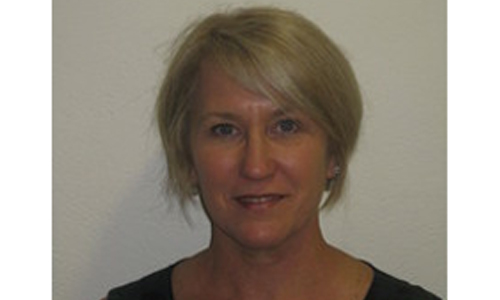 Cathryn Rodriguez
Executive Assistant, Office of the Director, Dr Brendan Nelson, Australian War Memorial
Cathryn has had an interesting and diverse professional working life. Enlisting in the Royal Australian Air Force at 18 as a Clerk and serving 12 years. After leaving the RAAF she tried her hand at hospitality and retail before returning to Administrative work. Cathryn has been the EA to Dr Brendan Nelson, Director of the Australian War Memorial for over two years.
Hannie Bott
Executive Assistant to Director, Recruiting Services Defence Force Recruiting
Hannie has been an EA for over 20 years. Hannie has worked across multiple industries including manufacturing and insurance. Her current role with ManpowerGroup is with Defence Force Recruiting, a Public/Private partnership with the ADF and complex multi stakeholder environment. Her career has encompassed the huge technology changes we face every day.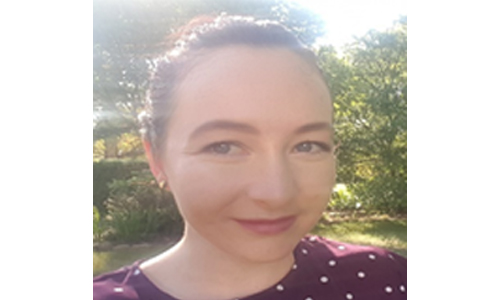 Jamie Isaacson
Executive Assistant to the Chief Information Officer, ACT Health Directorate
Jamie has been an EA for approximately 3 years, previously supporting a small air-conditioning company with their scheduling and administration. Jamie is currently working for Peter O'Halloran, Chief Information Officer for ACT Health Directorate. She enjoys organising the chaotic lives of others and that her day is never the same.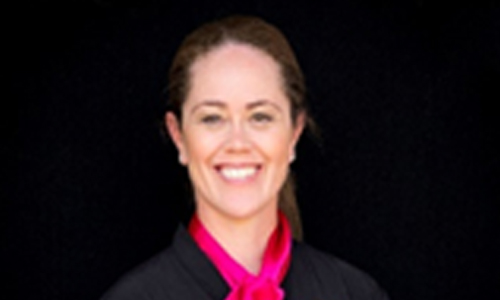 Kristy Semple
Executive Assistant, PricewaterhouseCoopers
With a career spanning 25 years, Kristy started at the ground level as a filing clerk and has been supporting senior executives for over 15 years. She has worked in a variety of industries including construction and property, not for profit, telecommunications and local government. As a career EA, Kristy believes there is opportunity in everything and values the importance of building a strong relationship with her Executives by having a high trust relationship built on open, honest and respectful conversations.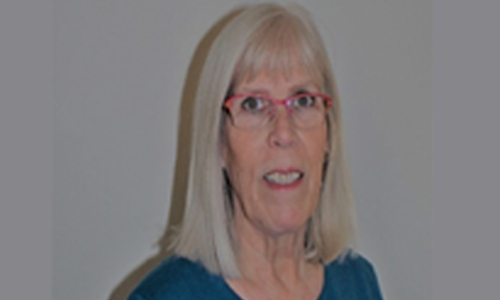 Riitta Palasrinne
Senior Executive Assistant, Minerals Council of Australia
Ms Riitta Palasrinne is a highly accomplished Senior Executive Assistant and Project Coordinator with a career spanning a number of years in the resources sector, medical device industry and international aid in diverse roles such as operations, supply chain and corporate development and management. She has participated as an international aid volunteer in Russia and Thailand.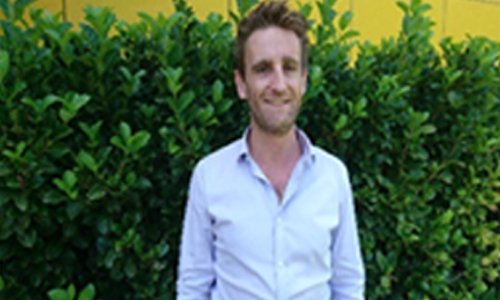 Robbie Eason
Executive Assistant to the Assistant Secretary, People Policy and Employment Conditions, Department of Defence
Robbie is an Executive Assistant at the Department of Defence supporting one Senior Executive responsible for most people policy across the department. In addition to his EA role Robbie is a Champion for the Defence Executive Assistant Network.

The Evolving EA -
Innovative and Adaptive
QT Canberra 2019
Dinner &Networking
drinks
More than Just a Conference A Networking Imperative!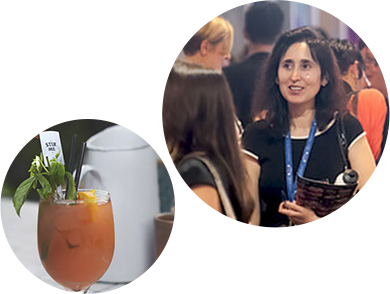 Cocktail reception to be held in the Expo area with the Gala Dinner to follow on the Tuesday Evening

All delegates at the 2019 Annual Congress are invited to join us for an astonishing evening at our Gala Dinner!
Enjoy Amazing Entertainment at the iconic QT Canberra
Held within one of Canberra's finest venues with great food, fine wines and a stellar show
Networking is Easy and Effortless!
Attendance at the dinner is included within the registration fee for each delegate and additional guests can attend at a cost of $150 inc GST
Our biggest ever Canberra Congress
EAN
Exhibition
Canberra
The only Expo Designed purely for
Senior EAs and PAs
Even if you can't attend the full conference, come along and experience the Exhibition with Suppliers Who Care About You And What You Do! Held alongside the #1 conference for EAs and PAs in Australia, this is the Exhibition to visit if you want to save time and meet a range of suppliers in one location at one time, all of whom have products or services targeted at the needs of EAs and their companies. It's a key aspect of your job, so why not do it the convenient way!
Attendance at this extremely beneficial industry event is FREE so tell all your colleagues and friends to join us at the only targeted supplier showcase in town.
30 & 31 July 2019
| | |
| --- | --- |
| Tuesday | 10.30am-5.00pm |
| Wednesday | 10.30am-1.50pm |
Our 2019 exhibition will feature 60 amazing businesses with services and products as diverse as:

Accommodation (Hotels & Apartments), Event Venues, Training Venues, Recruitment, Venue Finding Services, Travel, Transport, Event Organisation, Office Logistics, Software, Corporate & Event Catering,Audio Visual, Office Consumables and Stationery, Corporate Entertainment

FOR MORE INFORMATION,
OR TO PRE-REGISTER
FOR THESE EVENTS VISIT :
EXECUTIVEASSISTANT.COM